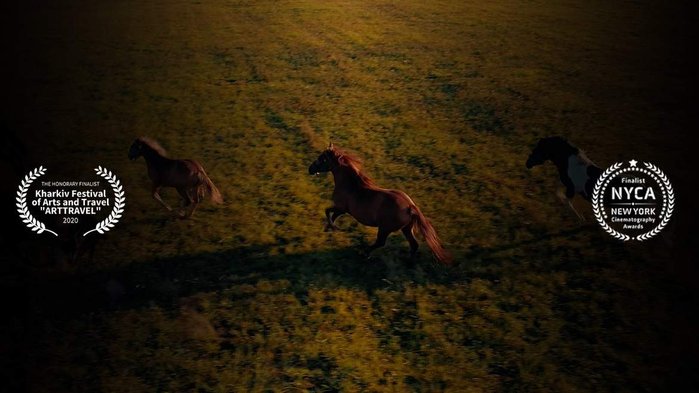 OUT𝘙𝘜𝘕 | Aplenkti
LT: Tai du metus ieškota, kaupta, dronu užfiksuota medžiaga apie įvairius gyvūnus Lietuvoje, kuri virto į trumpametražį 3 minučių filmą. Nuo eiklių keturkojų iki paukščių, kurių viražai ir greitis pranoksta ir aukštų specifikacijų techniką.
OUT𝘙𝘜𝘕 buvo išrinktas 2020 metų New York Cinematography Awards finalistu dronų video kategorijoje. Taip pat šis filmas pateko į 2020 metų Charkovo tarptautinio menų festivalio finalą bei nominuotas į geriausią drono video tarptautiniame Golden Nugget filmų festivalyje. 2020 metų spalį pateko į atrinktą finalistų sąrašą prestižiniuose Sienos festivalio apdovanojimuose ir buvo teigiamai įvertintas komisijos narių ("Commended" įvertinimas).
EN: This is my short movie about animals in Lithuania. The material you see is captured in two years time using the drone only. Despite the high quality technology in my hands, nature proved once again it is faster and more agile in almost every situation.
OUT𝘙𝘜𝘕 is selected as a finalist in 2020 New York Cinematography Awards as well as finalist in 2020 Kharkiv international festival of arts and travel «ARTTRAVEL». it is also has been nominated for the "Best Drone Short" in the Golden Nugget Film Festival. In October 2020 the movie was selected as a finalist by Siena International Photography Awards Jury (drone movie category) and received a "Commended" badge.